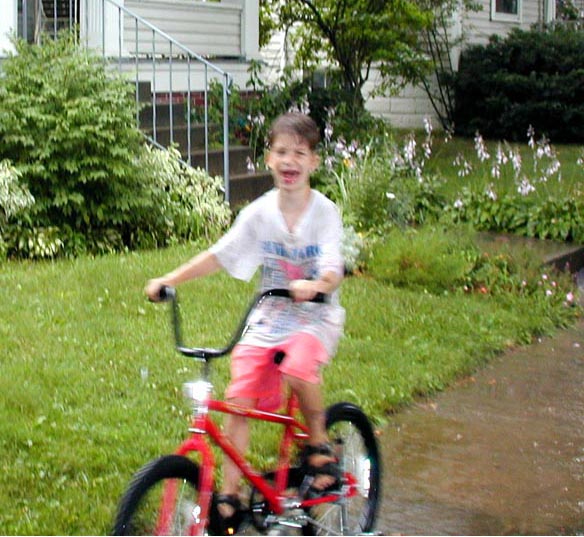 Tris, Karen & Catspaw's son, smiles with joy while riding his "two-wheeler" for the first time with the special training wheels from Wales, so kindly obtained by fellow Mudcatter Gervase. Kind of says it all doesn't it?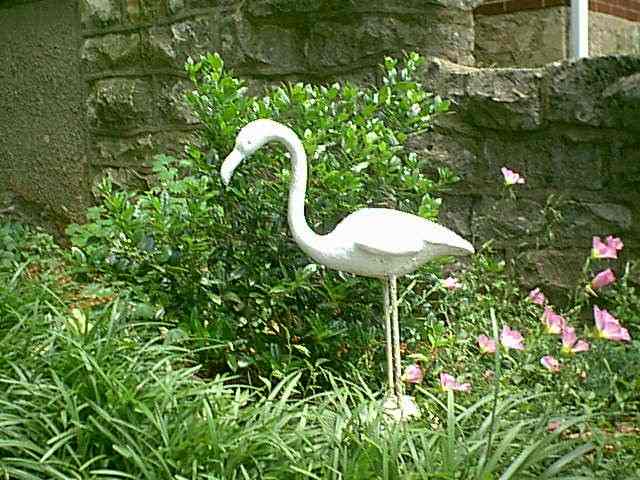 Mary in Kentucky spotted this "nekkid heron" near her home and was wondering if Spaw could do something for the poor fellah? Could this be Waylon? Did PeterT. take away the leather outfit? LOL

We will post more sightings as they come in.
Spotted further down the road, the puir thing was so embarrassed at its state of undress, it blushed a perfect vintage 50's pink!