Looking southeast from atop Boysen Peak in central Wyoming. It is located on the Wind River Indian Reservation and accessible only to tribal members and members of the media whose transmitter sites are located there. To the extreme left would be Wind River Canyon.
The "Mer-dawg" aka Merlee, a McNab Border Collie....Boysen is one of his favourite places to visit...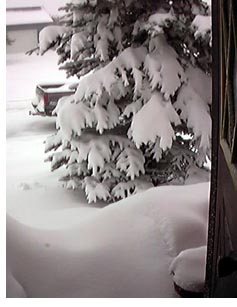 Second day of Autumn 2000 in Wyoming!!